Sample Answer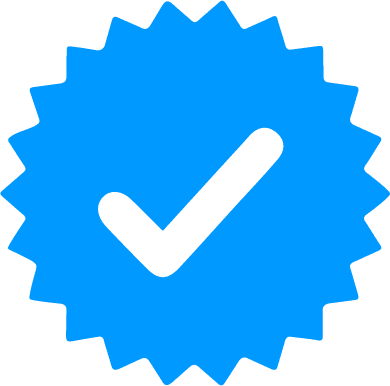 Responsibility Health Care
Where did the healthcare organizations fail? Is there an ethical failure in such actions?
The healthcare organization failed to ensure that the checks and balances put in place were actually implemented. It is one thing to have hospital procedures and policies and another to implement them. So while the Cedars Sinai hospital has the policies in place, they failed repeatedly, eight times to be exact, to ensure that the policies were followed to the letter. There is an ethical failure in this case because the hospital is mandated to take care of the twins at the NICU, yet the caregivers were negligent, and their actions led to malpractice (Oyebode, 2013). The lives of the twins are on the line because of the negligence of the hospital staff.
Do you believe plaintiffs have a right to pursue a claim against any of these healthcare organizations, and what would the charges be if they have this right?
For patients to file a medical malpractice lawsuit, they need to ensure the situation meets the 4Ds of criteria; duty, dereliction, direct causation, and damages (Preskorn, 2014). When there's a relationship between a doctor and the patient, certain rules and expectations need to be followed and met with regard to competence. A doctor should treat the patient with respect, in confidentiality and listen to the patient. If a doctor cannot help, he/she should refer the patient to another doctor. Dereliction is when the doctor does something wrong, such as giving the wrong medication. Direct causation refers to the negative outcome that arises from dereliction. Medical records are used as evidence of proof of causation. Lastly, damages refer to the monetary amount needed to address the harm caused to the patient's body, the patient's way of life, and psychological well-being. The lawsuit may cite suffering, pain, and emotional distress (Preskorn, 2014). In this case, the hospital presumably made it known to the parents that they would take care of the twins and took up the duty to do so. However, the hospital is guilty of dereliction as it prescribed the wrong dose of heparin.
The Plaintiffs have the right to pursue a claim against the hospital because the latter was negligent in caring for the two patients. The twins were already in a very vulnerable state, seeing that they were born prematurely. Heparin was necessary for their care, but the amount administered was more than 1000 times the normal dose and was highly lethal and life-threatening. The current life-threatening situation can be argued as a direct cause of the hospital's dereliction. At the time of the reporting, the life status of the patients hangs in the balance, and if lost, the hospital should be sued for a double homicide. The plaintiff should sue for negligence, malpractice, distress, and any other related offenses (Walker, 2011). The parents should also seek to be awarded damages for the physical harm caused to the twins.
Hospitals of all types need to engage in approaches that are systematic in identifying and preventing adverse events and medical errors. Hospital safety and quality leaders have several opportunities to fulfill their obligations in building patient safety systems. When hospital quality leaders are lax in meeting these obligations, it is expected that medical errors will recur, and what follows are poor patient outcomes and subsequent lawsuits (James, 2013). In this case, getting back to patient safety is not an 'if' option for criminal actions. Criminal actions should be taken, and patient safety still addressed. Addressing patient safety rather than taking legal action is only a moral defense if the offense committed is a first-time occurrence (Dekker, 2016). However, where the offense is repeated several times, legal action should be taken to ensure that the recurrence of the crime is curtailed permanently.
References
Dekker, S. (2016). Just culture: Balancing safety and accountability. CRC Press.
James, J. T. (2013). A new, evidence-based estimate of patient harms associated with hospital care. Journal of patient safety, 9(3), 122-128.
Oyebode, F. (2013). Clinical errors and medical negligence. Medical Principles and Practice, 22(4), 323-333.
Preskorn, S. H. (2014). Clinical psychopharmacology and medical malpractice: the four Ds. Journal of Psychiatric Practice®, 20(5), 363-368.
Walker, R. (2011). Elements of negligence and malpractice. The Nurse Practitioner, 36(5), 9-11.
ORDER A PLAGIARISM-FREE PAPER HERE
We'll write everything from scratch
Question 
---
Session 2 discussion board. Responsibility Health Care
In this session, we looked at specific occasions where patients' lives were at stake or lost. As we looked at crime in this session, consider these case studies in light of the following questions. You are not being asked to answer each question separately but compose a comprehensive response to the problem of responsibility.
Where did the healthcare organizations fail? Is there an ethical failure in such actions?
Do you believe plaintiffs have a right to pursue a claim against any of these healthcare organizations, and what would the charges be if they have this right?
In some cases, there is a suggestion or train of thought that claims a preference of getting back to patient safety versus addressing criminal actions. Is there a legal or moral defense for this thinking?
Viewing: Video is on U-Tube under
Jason D. Friedman, Esq. talks about Quaid Twins Overdose (4:42)
Reading:
Pozgar, G. D. (2019). Legal aspects of health care administration (13th ed.).
Chapter 5: Tort Reform and Risk Reduction (optional)
Chapter 6: Criminal Aspects of Health Care
Chapter 8: Civil Procedure and Trial Practice
Chapter 10: Medical Staff Organization and Malpractice
Chapter 15: Healthcare Ethics
Have a similar assignment? "Place an order for your assignment and have exceptional work written by our team of experts, guaranteeing you A results."