Sample Answer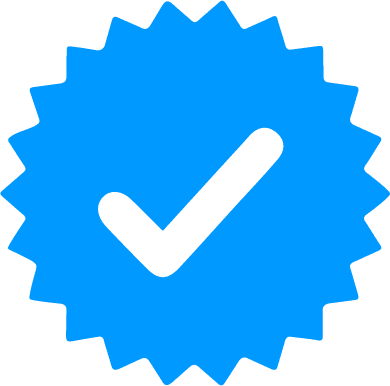 Capstone Project Plan
Operations Management is one of the three main business functions. Through operations management, a business uses various inputs and strategies to combine those inputs to create value for its target consumers (Slack et al., 2010). This project aims to study aspects of operations management in the context of a real-life organization. The project will evaluate the type of product produced by the company, its production strategies and processes, its quality control activities, and its facilities, among other factors associated with operations management. The company of focus for this project will be Zara. Zara is a fast fashion company that retails relatively affordable clothing globally. The project will evaluate how this company has maintained global operations allowing them to become a multinational clothing business in the highly competitive clothing and textile industry.
Company Background
Zara is one of the most popular fast fashion brands in the world. This is a company under the multinational clothing company Inditex, which is based in Spain. This corporation manages different subsidiary companies, Zara being the one that targets low to medium-income customers. Zara's mission is to give its target customers a unique exclusivity of choice by always creating a quick turnover of stock compared to other clothing retailers. The company aims to create value through product differentiation (Inditex, 2019). People with unique fashion needs can shop at Zara and feel like the company has met their unique needs. Indeed, Zara provides its customers with one of the most versatile fashion options. To fulfill this mission, the company has created a good operations management system that allows consistent quality products throughout its global stores.
There are various stakeholders who play a huge role in ensuring the success of Zara's operations. First, there are the top managers who include the company CEO, human resource managers, operations managers, financial managers, and other executives responsible for managing different functions that directly or indirectly contribute to operations management directly or indirectly. Other stakeholders in the company's operations are the employees. The employees of Zara ensure that the company's plans are a reality. They are the people that do the actual job of implementing the organization's plans. Lastly, the customers are stakeholders in the company's operations by being the parties that inform the company's decision-making. Zara makes its decisions in a manner that fulfills the needs and wants of the consumers.
This project will study Zara's operations with the help of a branch manager who understands the processes that the company implements to provide quality clothing to its customers. The following is a planned interview with a Zara branch manager at a local store investigating different aspects of the process and strategies through which the company creates its value for the customers.
Interview Plans
The following interview will be done with the manager of Zara at The Galleria. The interview is to be done through skype to make the process cheaper and easier to manage. The interview will tackle various areas of operations management, including the company's product design, its facilities, and quality control. The following are the planned interview questions in various areas of operations management.
Interview 1
Company Description

How would you describe Zara?
What is the history and culture of Zara?
What is your value proposition?
Who are your main target customers?
Who are your main competitors?
What gives you a competitive advantage?

Product Design

What is your main product?
What is the process of developing this product?
What strategy does Zara use to design its products?
How does the company source its inputs for the product?
Interview 2
Quality Control Analysis

How does Zara ensure quality in its products?
Do you have a specific quality control framework?
How do you test for quality in production?
Do you have a strategy to ensure consistency in product quality?

JIT Analysis

Would you describe the process of production from receiving the raw materials to the point where the products get to the stores?
Do you have strategic partners to enable this supply chain?
Do you have a JIT analysis strategy?
Interview 3
Facilities Analysis

How many production facilities does your company have?
What are the locations of these facilities?
Is there a specific reason for the choice of location?
Does Zara use any technologies for production and inventory control?
How are your production facilities connected to the rest of the supply chain?

Company Alignment

What is the mission of your company?
What are your company's core competencies?
How are these core competencies used to enhance operations?
How do you align your mission with your core competencies?
References
Inditex (2019). About Us: Our Brands-Zara. Retrieved from: https://www.inditex.com/about-us/our-brands/zara
Slack, N., Chambers, S., & Johnston, R. (2010). Operations management. Pearson education.
ORDER A PLAGIARISM-FREE PAPER HERE
We'll write everything from scratch
Question 
---
[u01a3] Unit 1 Assignment 3 Capstone Project Planning
The course project is a key component in this course and its assignments are integrated throughout the course. To gain a better understanding of the course project, please review the project description.
Start your project by determining the company you will review and the person(s) you intend to interview for your project. Include a brief description of the company, as well as a list of questions you will ask the interviewee and submit the information to your instructor.
Capstone Project Planning Scoring Guide
Due Date: Unit 1
Percentage of Course Grade: 3%.
CRITERIA
DISTINGUISHED
Describe a company and stakeholders associated with assessing operations management. 
33%
Describes a company, stakeholders, and the role of those stakeholders associated with assessing operations management.
Describe operational interview questions associated with understanding processes and practices. 
33%
Describes interview questions associated with the role and importance of understanding processes and practices associated with transforming inputs into usable outputs for the customer.
Describe operational interview questions associated with understanding relationship of operational tactics and strategies to company mission and goals.
34%
Describes interview questions associated with the role and importance of understanding relationship of operational tactics and strategies to company mission and goals.
Final Project
Capstone_Project_Plan
Capella__Operations_Management__An_Integrated_Approach
Have a similar assignment? "Place an order for your assignment and have exceptional work written by our team of experts, guaranteeing you A results."

Attachments