Sample Answer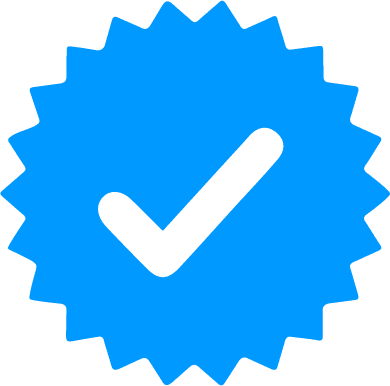 Quality Enterprise In Healthcare
Quality Enterprise involves stakeholders tasked with improving healthcare quality and efficiency through various activities, including establishing national priorities and quality strategies, quality measures' development and testing, and endorsing these standards and measures through a development process based on a consensus. The six components of a quality enterprise that is focused on quality improvement and medical care efficiency include national priorities, measures development, endorsement of a consensus standard, measures application process, public reporting and incentive activities, and continuous quality improvement.
Source: Nash et al., 2012
The first step is where the National Quality Forum, establishing national priorities, convenes the National Priorities Partnership.  The second step involves the development of measures, and this is done by the American Medical Association, National Committee for Quality Assurance, and the Physician Consortium for Performance Improvement. These develop measures which they then submit to the NQF-conducted Consensus Development Process. The CMS and Hospital Quality Alliance are some of the quality alliances defining sets of quality measures that can be used in healthcare settings and used in incentive programs and public reporting. The Measure Application Partnership convened by the NQF adds more structure to the quality measures selected for the quality of public payer reporting and incentive programs. The last step involves organizations, including the regional Quality Improvement Organizations and the Institute for Health Improvement, that propel quality improvement initiatives at the regional and federal levels. Physicians need to participate in these processes. This can be achieved by increasing their recognition via programs that incentivize them and highlighting the actions of physicians who implement the processes to improve quality care (Nash et al., 2012).
The PQA measures are categorized into Adherence to medication; Appropriate use of medication; Medication safety; and medication therapy management. Two main sets of measures focus on prescribing opioids and specialty medications. The measures endorsed by the PQA are also reviewed on a regular basis and updated when necessary. The performance measures provide a benchmark that allows for comparisons to be made across systems and organizations. These measures are often times mandated by the payers or government programs. The measures also include pre-established criteria; hence, an organization cannot modify them. Lastly, the measures are used for P4P programs, public reporting, and contract fulfillment (PQA, 2019).
Medication therapy management can be assessed in several ways, but only one measure is endorsed by the PQA; the Completion Rate for Comprehensive Medication Review. This measure assesses the MTM-eligible patients' extent of receiving a comprehensive medication review during their eligibility period. The Opioid core measure set evaluates the patients with Opioid prescriptions together with benzodiazepines at dosages that are high and from different pharmacies and prescribers in an attempt to address the Opioid epidemic. The patterns of prescriptions are linked with the increased risk of Opioid overdose, use disorder, or fatality. However, cancer patients or those in hospices are excluded from these measures set. The Speciality core measure set evaluates the patients that receive high-touch or high-cost medication for the treatment of specific complex or chronic diseases. Adherence to these medication forms the key component of this core measure set (PQA, 2019).
Hepler and Grainger (1995) suggested that for the proper functioning of a pharmaceutical care system, three elements need to be considered: initiating therapy, therapy monitoring, and correct management of therapy. Each element requires multiple professionals to do their part in ensuring that the system works well. The Pharmacy Quality Alliance promotes the meaningful and consistent use of quality measures through the implementation of the Electronic Quality Improvement Platform for Plans and Pharmacies (E-QuIPP). The platform allows several health plans and pharmacies to utilize quality measures as performance benchmarks and tracking improvements throughout the interventions' deployment. By using common PQA measures set, the participating health plans calculate and share the results in the platform. All participants' results are aggregated to provide benchmarks for quality in the regional and local levels. Additionally, each health plan also calculates its performance measures sourced from the participating pharmacies so as to create performance requirements for the pharmacies. The E-QuIPP aggregates the data in a way that each pharmacy has a report card generated based on data analyzed from different health plans. Hence the sample size for each pharmacy is derived from several health plans making it more reliable, and the pharmacy is able to gauge the performances across the various plans. The E-QuIPP offers health plans and pharmacies access to interventions and tools for improving performance (Nash, 2012).
Another example of medication management quality performance is the P4P program implemented by Humana, which seeks to reward pharmacies under its network for the increased utilization of generic drugs (Warholak & Nau, 2010). The program tracks its network pharmacies dispensing rate of generic drugs and uses bi-annual reports on the same. The six-month targets are set for pharmacies where they are supposed to increase their generic dispensing rates (GDR) and which are based on the previous six months. The improvement targets are on a sliding scale basis, where low GDR pharmacies have higher targets for the GDR percentage increase. Pharmacies that have attained higher rates than those targets have smaller GDR increase targets. Pharmacies that manage to achieve their targets in GDR increase receive increased amounts of reimbursement for drugs in the following six months.
References
Hepler, C. D., & Grainger-Rousseau, T. J. (1995). Pharmaceutical care versus traditional drug treatment. Drugs, 49(1), 1-10.
Nash, D. B. (2012). Health care quality: the clinician's primer.
PQA (2019). Put PQA measures to work. https://www.pqaalliance.org/pqa-measures
Warholak, T. L., & Nau, D. P. (2010). Quality and safety in pharmacy practice. McGraw Hill Professional.
ORDER A PLAGIARISM-FREE PAPER HERE
We'll write everything from scratch
Question 
---
Chapter 5 Assignment: Quality Enterprise In Healthcare
Chapter 5 (Nash, Clarke, Skoufalos, & Horowitz, 2012) states there is a Quality Enterprise focused on improving quality and efficiency of medical care in the U.S.
Describe the six key components of that system and how they are related. Specifically integrate the concept of "medication-quality management" (Nash, et al, ch. 12) to offer a practical example of a quality system.
Write a 3 page APA paper (also include a cover page and reference page).
Have a similar assignment? "Place an order for your assignment and have exceptional work written by our team of experts, guaranteeing you A results."