Sample Answer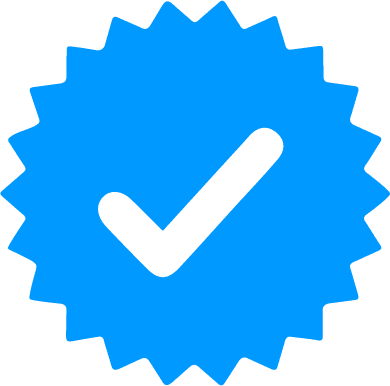 Faculty Response
Hello Professor. Thank you for your feedback. The wellness of a patient lies majorly on the individual, there is only so much medication, and treatment can do. The full cooperation of a patient is necessary for the best possible outcomes (Street et al., 2009). It starts right from the perceptions of the patient regarding their own health. A patient who does not believe in getting better will likely take longer to achieve better health. The mindset of the patient regarding their health is very critical as it plays a major role with regard to the speed at which the patient recovers from an illness (Manary et al., 2013). For example, a patient who does not believe their illness is curable may refuse to adhere to their medication, which can cause their health to deteriorate. On the other hand, a patient that is overly optimistic about their illness can also cause their full recovery to be delayed. For example, a patient who begins to experience some relief from their illness may stop taking medication, believing they are okay. This is especially dangerous for a patient taking antibiotics and does not complete the full dose as recommended by the physician; as such, a patient can develop resistance to the drugs in the future. Hence, a patient should be responsible for their own treatment and fully be compliant with the physician-recommended regimen if they are to recover from an illness fully (Conversano et al., 2013).
When a patient refuses to comply with a treatment regimen fully and the treatment fails, such as is the case with the patient who gets a complication following a gastric sleeve, she cannot sue the hospital for negligence or malpractice. If the physician explains to the patient what she needs to do, in this case, follow a strict diet, but fails to do so, then the patient cannot complain of misinformation or lack of knowledge. The physician ought to ensure that the patient understands all instructions regarding the diet and the implications of not following the diet (Levy et al., 2012).
An example is when Dr. C was sued by patient F for alleged failure to properly manage and monitor a medication regimen and blood levels of the patient after discharge. Patient F was discharged following treatment. The patient had a history of obesity, atrial fibrillation, high cholesterol, hypertension, and cardiovascular disease. He also had a poor lifestyle and made little effort to exercise and manage his weight. After getting instructions on how to dose warfarin, he was given an appointment to see the doctor a week later. The patient did not schedule an appointment and refused to pick up calls from the hospital while at home. At one time, he slipped and fell, hitting his head. Mr. F had a bilateral craniotomy after being diagnosed with a subdural hematoma. He later had problems with his coordination and was confused and had to visit the hospital several times after the fall. The court dismissed the case against Dr. C after the accused was able to present evidence of the steps that he and the hospital had taken to ensure that Mr. F understood and followed the medication dosage; that he needed to come to the hospital for follow-up appointments; and that the hospital had made an effort to contact him when he failed to show up for an appointment.
Zolnierek et al. (2009) assert that patients who are non-compliant with treatment plans should be held accountable as this would save the hospital and medical practitioners from the risk of malpractice lawsuits and defamation suits as well. The case example of Mr. F is ground enough for laws to be enacted that hold patients accountable for defamation when they wrongly sue hospitals for malpractice when the patient is clearly at fault. In this example, the plaintiff should have awarded Dr. C damages.
References
Conversano, C., Rotondo, A., Lensi, E., Della Vista, O., Arpone, F., & Reda, M. A. (2010). Optimism and its impact on mental and physical well-being. Clinical practice and epidemiology in mental health: CP & EMH, 6, 25.
Levy, F., Mareiniss, D. P., & Iacovelli, C. (2012). The importance of a proper against-medical-advice (AMA) discharge: how signing out AMA may create significant liability protection for providers. The Journal of emergency medicine, 43(3), 516-520.
Manary, M. P., Boulding, W., Staelin, R., & Glickman, S. W. (2013). The patient experience and health outcomes. New England Journal of Medicine, 368(3), 201-203.
Street Jr, R. L., Makoul, G., Arora, N. K., & Epstein, R. M. (2009). How does communication heal? Pathways linking clinician-patient communication to health outcomes. Patient education and counseling, 74(3), 295-301.
Zolnierek, K. B. H., & DiMatteo, M. R. (2009). Physician communication and patient adherence to treatment: a meta-analysis. Medical care, 47(8), 826.
ORDER A PLAGIARISM-FREE PAPER HERE
We'll write everything from scratch
Question 
---
Faculty Response
I need help to respond to the Professor's response to a discussion post.
Professor's Response to discussion Post
What is your thoughts about patients responsibilities? Let's say a patient wants to sue the hospital because of a complication with a gastric sleeve, however it was because she was non-compliant with modifying her diet. Were you able to find a case where the patient was held accountable? Should that be a "thing"?
Dr.
Have a similar assignment? "Place an order for your assignment and have exceptional work written by our team of experts, guaranteeing you A results."